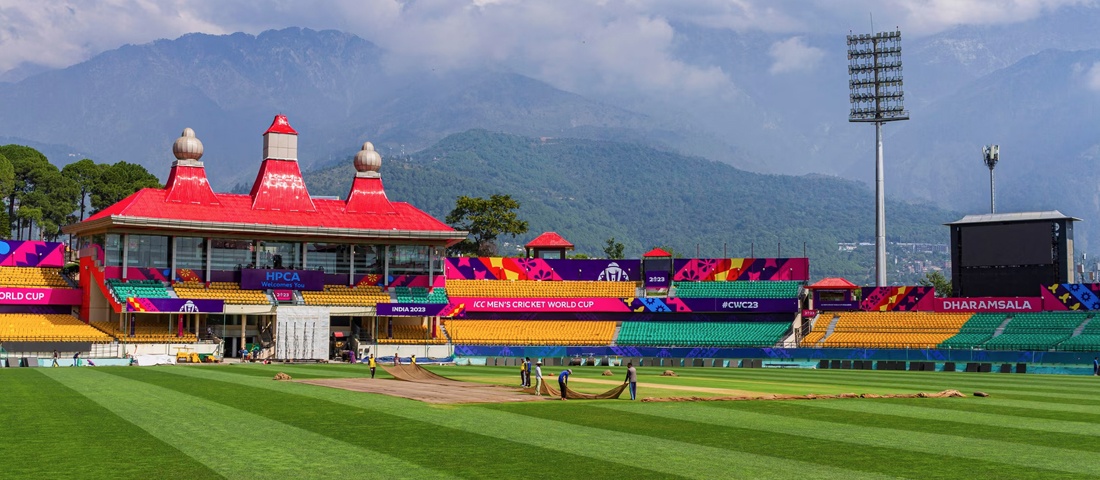 Exploring the Unexplored: Offbeat Trails of Himachal Pradesh
Introduction
Nestled in the lap of mighty Himalayas, Himachal Pradesh is a paradise for nature lovers and adventure enthusiasts alike. While destinations like Manali and Shimla are swarmed with tourists throughout the year, there exist offbeat trails that offer unparalleled serenity and solitude to those who dare to explore them. If you're someone who's seeking an adrenaline rush away from the beaten path, then this blog post is just what you need! Join us as we embark on a journey of discovering some hidden gems - Offbeat Trails of Himachal Pradesh.
Jalori Jot
Jalori Jot is a mountain pass located in the Kullu district of Himachal Pradesh, situated at an altitude of 10,800 feet. The place offers awe-inspiring views of the snow-capped peaks and lush green forests. In addition to its stunning beauty, Jalori Jot also has many trekking trails that are perfect for adventure enthusiasts.
The trek to Jalori Pass is not as popular as other treks in Himachal Pradesh, making it an offbeat destination for travelers who want to escape the crowded tourist spots. One can indulge in various activities such as camping and hiking while enjoying nature's serene beauty.
One of the highlights of Jalori Jot is Serolsar Lake, which lies about five kilometers from the pass. This stunning lake with crystal clear waters surrounded by dense forest makes it a perfect spot for photography enthusiasts.
Apart from all that natural beauty and thrilling experiences, one can also explore some local cuisines like Siddu (a type of bread) and Dham (a traditional food fare consisting mainly of rice).
Jalori Jot serves as a perfect getaway from mundane city life offering unique experiences that will leave you mesmerized with its enchanting charm!
Spiti Valley
Located in the northernmost part of Himachal Pradesh, Spiti Valley is a high-altitude desert that offers some of the most stunning landscapes in India. The valley is surrounded by snow-capped mountains and dotted with ancient monasteries, making it a popular destination for adventure seekers and spiritual travelers alike.
One of the main attractions in Spiti Valley is the Key Monastery, which dates back to 1008 AD and houses an impressive collection of Buddhist artifacts. Another must-see spot is the Dhankar Monastery, located on a rocky outcrop overlooking the confluence of two rivers.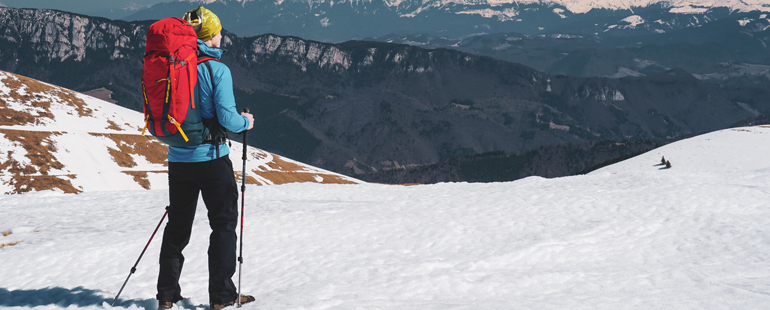 For those seeking outdoor adventures, there are plenty of opportunities for trekking and camping in Spiti Valley. The Pin Parvati Pass trek takes you through remote villages and over high mountain passes, while the Chandratal Lake trek leads you to a stunning alpine lake surrounded by peaks.
Despite its rugged terrain and harsh climate, Spiti Valley has managed to preserve its traditional culture and way of life. Visitors can experience this firsthand by staying at homestays or attending local festivals such as Losar or Lhalung Monastery Festival.
Spiti Valley is an offbeat destination that offers something for everyone – from breathtaking scenery to cultural immersion to adrenaline-pumping adventures.
Pin Valley
Nestled in the cold desert region of Spiti Valley, Pin Valley is a lesser-known yet enchanting destination in Himachal Pradesh. The valley boasts of breathtaking landscapes that are sure to leave you spellbound.
Home to the Pin Valley National Park, this place offers a unique opportunity to witness some rare and endangered species like snow leopards, ibexes and Himalayan bears. You can also explore picturesque villages like Mudh and Kaza, which offer an insight into the local culture and lifestyle.
The highlight of Pin Valley is its treks that take you through stunning vistas of snow-capped peaks, glaciers and high altitude lakes. The most popular trek here is the Pin Parvati Pass Trek that takes you through lush green forests, meadows dotted with wildflowers and pristine waterfalls.
If trekking isn't your thing, then simply relax amidst nature or visit nearby monasteries like Tabo Monastery - one of the oldest functioning Buddhist monasteries in India.
Pin Valley is truly a hidden gem waiting to be explored by offbeat travellers seeking solace amidst nature's beauty.
Baralacha La
Baralacha La is a high mountain pass in the Zanskar range, connecting Himachal Pradesh and Ladakh. The pass sits at an altitude of 16,040 feet above sea level and offers breathtaking views of snow-capped mountains, glaciers and valleys.
The journey to Baralacha La can be quite challenging due to its steep ascent through rocky terrain. However, it is worth the effort as you get to witness some of the most magnificent landscapes in India.
The pass remains open from June to September when weather conditions are favorable for travel. It is advisable to carry warm clothing as temperatures can drop significantly at night.
Aside from its scenic beauty, Baralacha La also holds historical significance as it served as a trade route between India and Central Asia during ancient times.
Travelers often stop at this point on their way to Leh or Manali for acclimatization before continuing with their journey. The nearby Suraj Tal lake adds charm to this already picturesque location making it an ideal destination for nature lovers and adventure seekers alike.
Chadar Trek
Chadar Trek is one of the most challenging treks in Himachal Pradesh. This trek takes place on a frozen river, the Zanskar River. It's an experience that can only be described as unique and surreal.
The Chadar Trek is not for everyone, as it requires a certain level of fitness and endurance to complete. The temperatures can drop to -30°C, making it an extreme adventure that requires careful planning and preparation.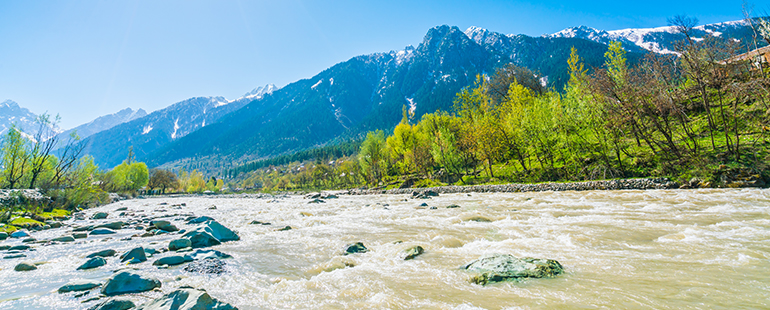 During this trek, you will encounter breathtaking views of frozen waterfalls and towering mountains covered in snow. You'll also get to witness the local way of life by staying with families in their homes along the route.
One of the main highlights of this trek is walking on a sheet of ice which changes its form every day due to temperature fluctuations. It's like walking on glass or slippery marble surface that creates fear among trekkers but at the same time feels thrilling too!
Chadar Trek offers an unparalleled adventure through some of Himachal Pradesh's most stunning landscapes. If you have what it takes to tackle this challenge, then don't hesitate!
Kareri Lake
Located in the Kangra district, Kareri Lake is one of the offbeat trails in Himachal Pradesh that offers a refreshing change from the usual touristy destinations. The lake is surrounded by lush green forests and snow-capped peaks which makes it an ideal place for camping and trekking.
The trek to Kareri Lake starts from a small village called Ghera, which also serves as a base camp for trekkers. It takes around 5-6 hours to reach the lake and you have to cross several streams, meadows and steep ascents on your way up. However, once you reach there all your efforts are rewarded with breathtaking views of the Dhauladhar range.
One can spend an entire day at Kareri Lake just taking in its natural beauty or indulge in activities like fishing or boating. And if you're lucky enough, you might even spot some Himalayan wildlife like black bears or musk deer during your stay there.
Kareri Lake is definitely worth visiting for those looking for an adventurous yet peaceful escape into nature far away from crowded tourist spots.
How to plan an offbeat trip
Planning an offbeat trip can be overwhelming, especially when you're going to a place like Himachal Pradesh. But don't worry! Here are some tips that will help make your planning process easier.
Firstly, decide on the kind of experience you want- adventure, relaxation or both? This will determine which destinations and activities to include in your itinerary.
Next, research the best time to visit each destination. For instance, if you plan on visiting Spiti Valley during winter months for the Chadar Trek , it's important to know that this is only possible between January and February.
Once you've decided where and when to go, start booking accommodation and transportation. Keep in mind that some offbeat trails may not have many options for comfortable stays; homestays can be a good alternative option.
Make sure to pack appropriately: warm clothing for colder regions like Baralacha La or light clothes for warmer areas such as Kareri Lake . And don't forget essentials such as sunscreen and insect repellent!
Always inform someone about your travel plans before embarking on your journey. Safety should always come first.
With these tips in mind, planning an offbeat trip to Himachal Pradesh can become less intimidating while ensuring you have a memorable experience! Tips for solo travellers
Travelling solo can be an exciting and liberating experience, but it also comes with its own set of challenges. Here are some tips to make your solo trip to Himachal Pradesh a success:
Firstly, do your research before you go. Research the customs and culture of the area you will be visiting. It is important to respect local traditions and norms.
Secondly, make sure that someone at home knows where you are going and how long you plan on staying there. This can help in case of any emergency situations.
Thirdly, pack light but smart. Make a list of things you need based on your destination's weather conditions & terrain.
Fourthly, trust your instincts when meeting people or deciding what activities to participate in – if something doesn't feel right, don't do it! Listen carefully to locals' advice about safety precautions for certain places or times too.
Try not to isolate yourself completely - join group tours or pick up conversation with fellow travelers along the way. You never know what kind of lasting friendships may result from these encounters!
Conclusion
To conclude, Himachal Pradesh is a paradise for offbeat travelers. From the serene trails of Jalori Jot to the adventurous Chadar Trek, there are plenty of options to explore the unexplored in this beautiful state. Whether you are traveling solo or with friends and family, these offbeat trails offer unique experiences that will stay with you forever.
As always, remember to plan your trip well in advance and carry all necessary equipment and supplies. Respect nature and local customs, and be open-minded towards new experiences. With these tips in mind, get ready to embark on an unforgettable journey through some of the most stunning landscapes Himachal Pradesh has to offer!
See Also