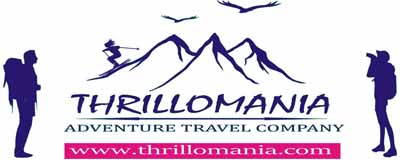 Laka Glacier Trek
Open Now
Laka Glacier Booking Online
[wpforms id="2350″]
We assure you good quality service 
Trekking tours
Laka Glacier Trek
 
Overview:
Triund is among the most basic and easy Himalayan Trek. It is a breathtaking view that overlooks the Kangra valley as well as an ice-sealed Dhauladhar mountain range, Triund offers an entire view and an unforgettable hiking experience. The trek up to Triund or Laka Glacier trek shows staggering beauty and provides a stunning views of the entire Kangra valley.
Information about the Trek:
Triund Trek with the visit to the snowline has seen an enormous amount of attention in the last few years due to its breathtaking views and thrilling trip. Set at an elevation of 9500 feet above sea levels, the views from the top of the Triund slope are sure to amaze visitors with the amazing beauty of the entire valley in front of you. With a huge amount of trekkers and lovebirds attempting the climb every year, this trek takes it a step further and will take visitors to the world-renowned Laka Got Ice Sheet to experience a good time and then skip ahead to enjoy from the outdoor possibilities.
Begin this thrilling hike up to Laka Glacier and get astounded by the breathtaking views of this region. Begin your trek from Mcleodanj quickly in the initial portion of the day, looking at the genuine and pure splendor of nature in the Himalayas until you arrive at Triund for short-term outdoor activities. Explore the most well-known and ideal route when you trek towards Laka Got Glacier, and when you reach it, construct the snowman, and take some amazing photos with snow that you will cherish for over the course of your life. Enjoy the stunning views of green mountains that are covered in snow, as you camp out at the top. Then, you can go into Mcleod Ganj with heaps of memories.
Treks in McLeodGanj have received a great deal of recognition One of them can be described as one called the Laka Glacier Trek that is located at 9500 feet. The trek to Triund and the Laka Glacier trek show stunning landscapes and provide an amazing panoramic view across the valley. This unique view will bring the opportunity to create lasting memories, and camping on the crest of the mountain is a pleasure to be a part of. To enhance the trip, trekkers can are encouraged to add an extra mile to their trek and hike to Laka glacier for a blast.
Point of departure and endpoint: Bhagsu Nag Taxi Stand, McLeodganj
Trekking distance: 26 km
Maximum height: 3,200 meters
Temperature: In summer the temperature can vary in between 16 degrees Celsius to 25 degree Celsius throughout the daytime. However temperatures can vary between seven degrees Celsius as well as 10 degrees Celsius at night. In winter temperatures can range from 14 ° Celsius between 18 and 14 degrees Celsius in the daytime. However temperatures vary between 1 degree Celsius as well as 5 degree Celsius at night.
The route to Triund is short but not easy. The steep climb is offset by a delightful walk through pine and rhododendron trees. There are also a variety of birdsongs in the forest across the road, which makes it an ideal birdwatcher's paradise. Given that it's a straightforward walk and easy accessibility to Dharamshala or Mcleodganj it is evident that there are plenty of trekkers that take this route, which makes it difficult to enjoy the tranquility of the area. It is likely to be crowded in the weekend or holidays. It's best to enjoy the scenic beauty of this trek on working days. McLeodganj is a town. McLeodganj is also an excellent opportunity to explore the most vibrant Oriental culture. Views from Triund hilltop are guaranteed to delight you with the beauty of the valley. Start your journey at Mcleodanj at a very early hour, and then explore the pure and natural beauty that is hidden in the Himalayas until you arrive at Triund to camp overnight. Take a look at the most well-known and complete trek up to Laka Got Glacier, and play with the snow to create the snowman. Take in the stunning views of snow-capped mountains that are green Don't forget to snap pictures.
Laka Glacier is located in Kangra Valley's hands , and remains hidden behind the majestic Dhauladhar ranges, making it an enchanting trekking. It gains fame due to the easy-to-learn trek since its terrain is easy to moderate. Because it is accessible via McLeodganj and Dharamshala this will make it the ideal choice for hikers. This trek could provide an adventure. Once you are at the most beautiful, breathtaking views of mountains covered in snow are described as breathtaking views to be seen.
The latitudinal position of Dharamsala has an advantage because it is located near proximity to snowline. When it is summertime, after hiking for only 13 kms it is possible to reach the snowline on Laka Glacier. It's one of the most popular and stunning hikes you can do within a brief time. In the months prior to the monsoon the glacier fills with snow, however, after July, the glacier begins to receding and melts between. There is no snow on the glacier during the post-monsoon time frame and all you see is the rock and regolith.
Best time to go on the Triund trek
The ideal time to go on to go on the Triund trek is during the months of May, June, September , and October. The weather during these months is pleasant and it can be colder at night. Monsoons can also be a great time to go on trekking the Triund trek. But, camping overnight is not an option in this time of year. In these situations it is recommended to stay away from camping and must stay in an accommodation. The Winter season is extremely cold in this area, but if you do not mind the frigid temperatures, you can hike in winter , too. When winter is in full swing the track will be less busy.
How do I get to the Triund trek
To complete for the Triund Trek, you need first get to Dharamshala first. From Delhi it is possible to reach Dharamshala via rail, air and by road. If you're travelling via air, you can fly direct to Delhi towards Dharamshala or select to connect via your city. If you're travelling via rail, the closest rail station can be found in Pathankot. To travel from there to Delhi from Pathankot you must book tickets for the for the Delhi-Pathankot Superfast Express or, if traveling from Mumbai and want to go to Mumbai, try the Mumbai-Jammu-Taw state. Once you've reached your destination, you are able to hire a taxi or an express bus to Dharamshala which takes 3 hours. If you'd prefer traveling from Delhi by car and you are unable to hire auto-drive or taxi services or take the overnight train to Dharamshala. You can also arrange a self-drive taxi service to Delhi to Dharamshala that is accessible all through your stay, and also for your return trip.
Guides for Triund trek
Make sure you have a comfortable backpack along with other necessary equipment to make the hike.

Put on decent hiking shoes and carry additional socks.

Stay hydrated all day long.

Take a sweater, light coat, or perhaps travel in winter.

Use a sprain or pain-reducing spray in the case of injury.

Respect the other trek team members.

Follow the steps laid out in the guide.
Nearby attractions to visit
Lahesh Cave
Lahesh Caves can be explored on the trek to Triund. From Triund there is the Laka glacier extends two kilometers up, and you will discover the amazing Lahesh Cave. If you decide to camp for the night have a relaxing night around the campfire. It is sure to be an unforgettable experience.
Norbulingka Monastery
The Norbulingka Monastery is a Buddhist monastery that is located
A few kilometres from Mcleodganj. With beautifully landscaped gardens, this location is a spectacular views. It is also possible to see Buddhist monks involved in various other projects.
Dalai Lama Complex
Dalai Lama Complex is a vast, tranquil place that includes café, library as well as a museum and lots of Buddhist monks. Discover Dalai Lama Complex once you arrive It will give you a chance to experience a brand new tradition and provide an unforgettable experience.