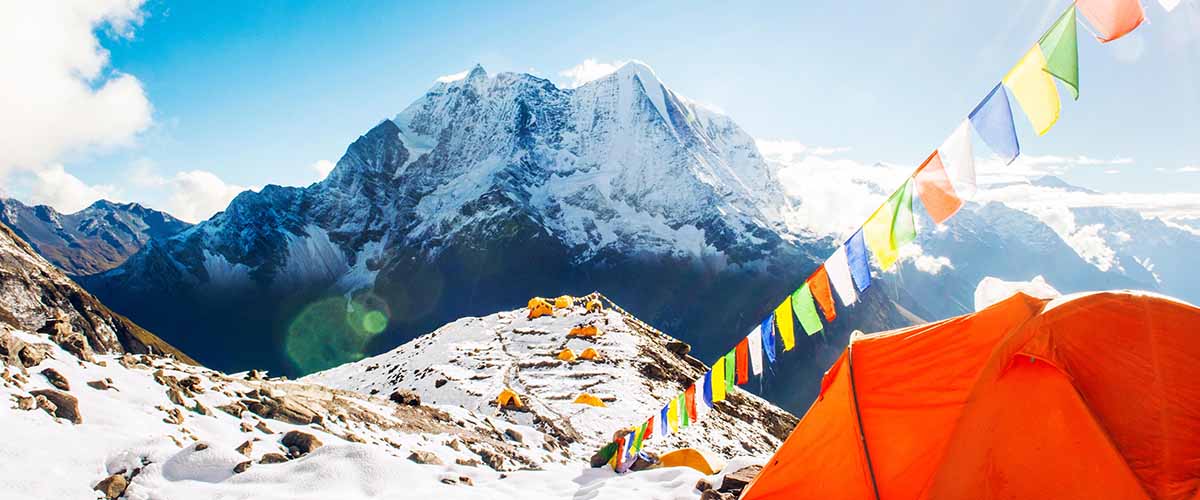 Hiunchuli lies in the Annapurna range and it is connected to Annapurna South. Discovered by Col. Jimmy Roberts, it is one of the three major trekking peaks within the "Annapurna Sancturary", to be named by Roberts. The mountains of this area are considered the sacred by the Gurungs who inhabit the region. The other two peaks within the sanctuary are Tharpu Chuli (Tent Peak) and Singu Chuli (Fluted Peak).
Hiunchuli was first summited by an American Peace Corps Expedition under the leadership of Craig Anderson in October 1971. Although it is easy to reach the mountain and the popularity of the Annapurna Sancutary with trekkers and climbers, the actual ascent of Hinuchuli is considered one of the most difficult among the trekking peaks.
Facts Of The Trekking Peak
Destination
Trek Grade
Group Size
Departure
Max. Altitude
Season
Accommodation
Duration

:
:
:
:
:
:
:
:

Hiunchuli (6441m.)
Strenuous
Min -1
On Request
6441 m.
Spring & Autumn
Tented Camp
18 Days
 Itinerary In Details
Day 01

Arrival in
Kathmandu. Transfer to hotel.

Day 02

Full day sightseeing tour in Kathmandu.

Day 03

Fly to Pokhara

Day 04

Drive to Phedi and trek to Tolka

Day 05

Trek to Jhinu

Day 06

Trek to Dovan

Day 07

Trek to Machhapuchhre base camp

Day 08

Trek to Annapurna base camp

Day 09

Trek to Hiunchuli base camp

Day 10

Hiunchuli High camp

Day 11

Summit Hiunchuli and back to Annapurna base camp

Day 12

Trek to Bamboo

Day 13

Trek to Chhomrong

Day 14

Trek to Ghandruk

Day 15

Trek to Naya Pool and drive back to Pokhara

Day 16

Fly back to Kathmandu

Day 17

Rest at Kathmandu

Day 18

Transfer to airport, departure on your own destination.