Indrahar Pass Trek

Indrahar Pass Trek
Day on Trek: 04 Day/03 Nights
Rating: Difficult
Max. Elevation: 4300 M
Starting Point of the Trek: Bhagsu Nag (Upper Dharamsala)
Best Time: May to June & September to November
Introduction: This is one of the most pouplar,Difficult and beautiful trek in the area. We walk upto the top of Inderhara pass,one of the most beautiful passes in Dhauladhar range. Dhauladhar range is outer most part of Himalayas. Once we reach the top we can see the Pir Panjal Range of the central Himalayas.
Day 01: On Trek. Bhagsu Nag to Triund (2875m) 10 kms
We start the trek from Bhagsu Nag by 9 AM. Steep ascent through mixed forest of oak, rhododendron and deodar trees takes us to Triund an alpine meadow situated on top of a ridge. From Triund we have good views of the peaks of Dhauladhars on one side and Kangra Valley on the other. Night in tent.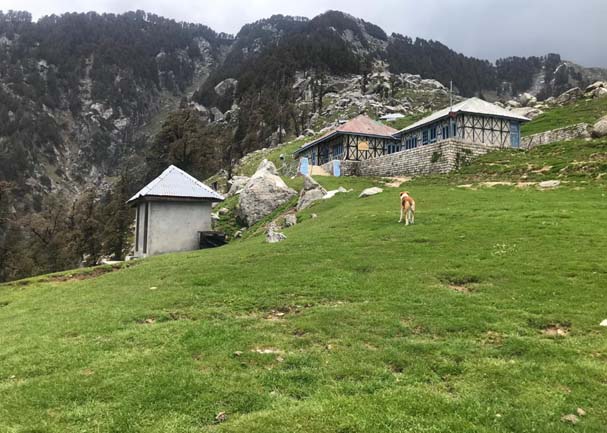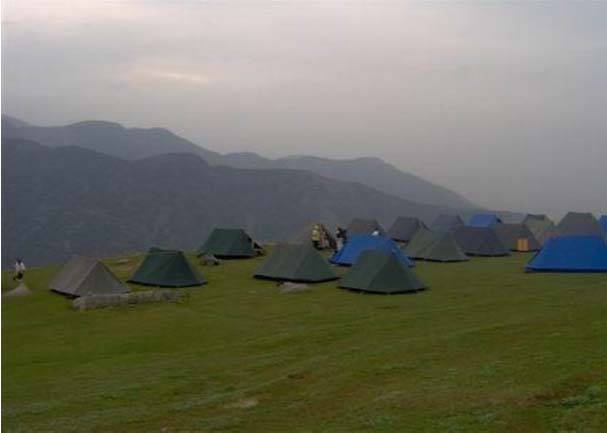 Day 02: Triund to Laka Got (3200 m) 5 kms
This short stage is included in order to get acclimatized to the steep increase in the altitude. We also do a side walk this day to Kunal Pathri temple situated on top of a hill. Laka got is the base of Inderhara Pass and is situated at the snout of a small glacier which usually melts or recedes during the post monsoon(Sep-November) period.
There is a small cave called Lahes cave little above laka got which can also be used as overnight shelter in case of smaller groups.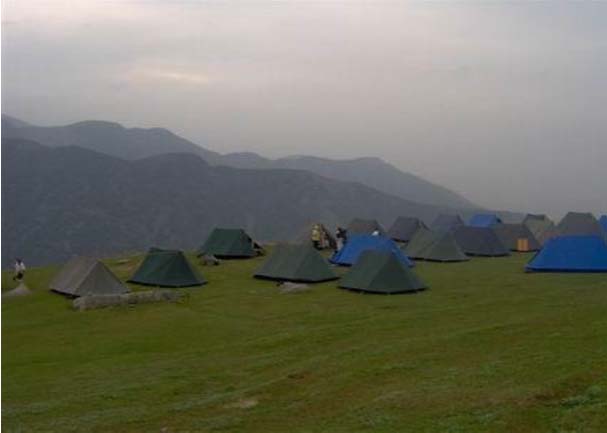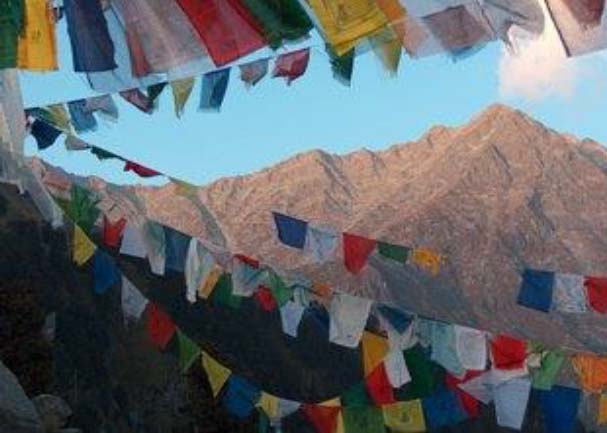 Near Laka Got                                                                                                                                                                         At Laka Got
Day 03: Laka got – Inderhara pass(4300m) – Laka Got

Leave after early breakfast. It is steep ascent for about 4 to 5 hours over a narrow rocky trail to the pass. In early summer from April to June we have to negotiate snow patches on the way to the pass and one has to walk over soft snow and ice while ascending to the pass. During post monsoon (Sep to Nov) there is no snow on the trail. Inderhara pass offers beautiful views of the snowy peaks of the Pir Panjal range of the Central Himalayas on one side and Kangra valley on the other side. Spend some time at the pass looking at the sharp edge high peaks of Central Himalayas and then start walking down to the camp at Laka Got. It takes three hours to walk back to the camp.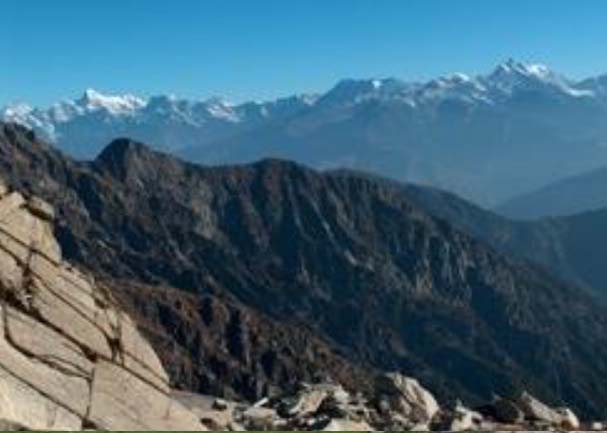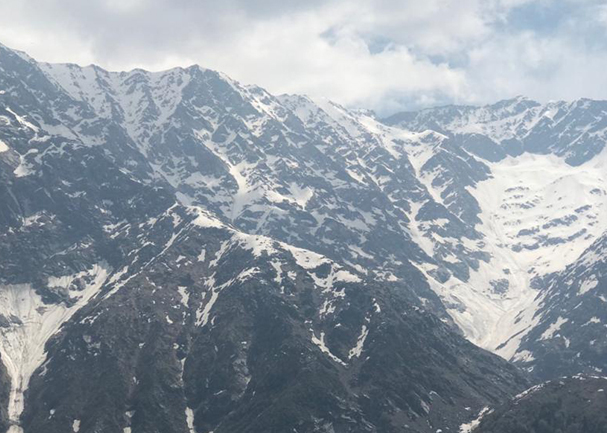 Day 04: Laka Got- Triund – Mcleod Ganj 14 km
After breakfast at camp start walking down to Triund from where we take a different route via Laheta village. We end up our trek near the waterfall in Bhagsu village. Unpack you lunch in the river near the waterfall . From the fall it is another 20 minutes walk to the roadhead in Bhagsu Village. Trek Ends. Drive to Hotel in Mcleod Ganj(10 minutes) drive. Check in Hotel.
Per Person Price of the Trek 
04 Pax————————Rs. 10000 Per person Inclusive of GST %
Price Includes:
• 03 Nights accommodation in trekking style tents at Triund on Twin/Tripple sharing with sleeping bags,matteress, dry pit toilet tents, etc.
• All simple vegetarian meals during the trek starting with lunch on day 01 till breakfast on day 03. (Lunch, Snacks and dinner on day 01, Breakfast, Lunch, light snaks and dinner on day 02 and breakfast and light snack on day 03).
• Botted water for drinking during the trek.
• Ponies to carry all camping equipment and raw food,etc.
• All Taxes.
Price Does Not Include:
• Hotel accommodation and meals in Dharamsala before and after the trek.
• Transport to/from Dharamsala before and after the trek.
• Bathing facility during the trek.
• Ponies to carry all your personal luggage. We will carry sleeping bags,matteresses,tents & food for you. You will have to carry your own personal back pack.
• Items and services of personal nature like soft drinks, alcoholic drinks, laundry,etc
• Any other services that are not included under the head "Price Includes"
Booking:
50 % of the total payment at the time of booking. Full and final payment before departing on trek.
Cancellation Policy:
• 08 days before the trek starting date: No Charge.
• Less than 08 Days: 50% Charge
• Once you start the trek: No Refund.
Things to Bring on your own:
• Back Pack to carry your personal luggage, water bottle, camera, packed Lunch, personal clothing,etc.
• Good Hiking Shoes.
• Sun Protection: Sun Screen lotion, sun glasses, cap,
• T-Shirts, loose trouser while walking
• Good warm clothes.
• Flip Flops.
• Small torch.
• Personal medicines if any.
• Rain Poncho in case of rain.
Sample Menu:
Packed Lunch: Veg Biryani+Veg Cutlet+ Cheese Sandwich+Juice+Orange+Banana
Light Snacks: Veg Pakora with Tea
Dinner: Veg Soup with popcorn/Papad+ Dal+Mix+Veg+Rice+Palak Paneer+Chapaties
Breakfast:Bread with Butter/Jam/Honey+Eggs+Porridge+Tea/Coffee+Juice