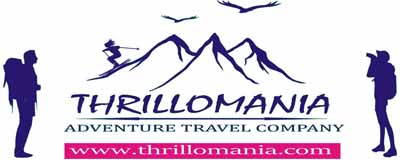 Kareri Lake Trek
Open Now
Kareri Lake Trek Booking Online
[wpforms id="2350″]
We assure you good quality service 
Kareri Lake Trek
HOW TO REACH KARERI LAKE
You can drive to Kareri village. It is a 20 km drive from Dharamsala bus stand and takes about 1.5 hours. The road is 'OK' till Ghera village, after that there is an unsettled road till Kareri village. You will have to hire a cab as local busses do not go till Kareri. Kareri Lake Trek is 12 km from Kareri Village.
BEST TIME FOR KARERI LAKE TREK
Kareri Lake trek is com-at-able for the most part of the year except for when it snows heavily in the months of January and February. Kareri lake trek is also the base camp for the Minkani Pass trek and Lam Dal trek.
KARERI LAKE TREK
We have designed a 2N/3D Kareri Lake Trek that can be easily done over a weekend.
Camping in Kareri
A very easy 1N/2D camping trip from Dharamsala to Kareri village.
DURATION : 2N / 3D
GRADE: MODERATE
BEST TIME: MARCH TO JUNE AND OCT TO DECEMBER
Day 01: Bhagsunag – Riyoti Village
Transfer by road to Kareri village(2-hour drive on a rough road by tata sumo). Start the trek from Kareri village and walk up to Riyoti village ( 6 km). It is 3.5 hours of walk from Kareri village to Riyoti. Camp overnight at Riyoti Village.
Day 02: Riyoti-Kareri Lake 3 hours walk.
Trek from Riyoti village to kareri lake, is a 7km walk from Riyoti village to the lake and takes about 4 hours. Camp overnight besides Karei lake. Rest of the day to relax.
Day 03: Kareri Lake-Riyoti-Kareri village – Dharamsala
5 hours downhill walk & 2-hour drive
Leave after an early breakfast. It is a steep downhill exhausting walk for 4 hours to kareri village. Transfer from Kareri village to Dharamsala by Tata sumos.
DURATION: 1N/2D
GRADE: VERY EASY
BEST TIME: JAN-JUNE & OCT-DEC
DAY 01: DHARAMSALA TO KARERI VILLAGE: Transfer by road to Kareri village(2-hour drive on a rough road by tata sumo). Start the trek from Kareri village and walk up to Harnala ( 2km walk ). It is a 40min walk from Kareri village to Harnala. Camp overnight at Harnala.
DAY 02: KARERI VILLAGE TO DHARAMSALA: After breakfast at camp in Harnala start walking towards Kareri village, transfer by road to Dharamsala (2-hour drive on a rough road by tata sumo).
Kareri lake is known for its status as a popular trekking spot within the Dhauladhars. The lake is frozen from the beginning of December until March to April. There is an shrine dedicated to the gods Gods Shiva and Shakti situated on a hilltop with a view of the lake..Kareri Lake (also also known as Kumarwah Lake) is a shallow, high altitude fresh-water lake located that lies south of Dhauladhar range, which is approximately 9 km north-west of Dharamsala located in Kangra district in Himachal Pradesh. Its elevation is 2934 meters above sea level. The melting of snow from the Dhauladhar range is the lake's source and a stream. Nyund is the outlet. Because the source is fresh melting snow as well as the water is relatively shallow the visibility of water is high. In most areas the lake's bed can be observed.
The Way to Get There:
By Air
Gaggal airport in Gaggal is the closest airport to Triund situated within a distance of 10 kilometers from Dharamshala. It is connected to Delhi 
By Train
The closest broad gauge railroad station Pathankot Cantt. (Chakki) located at an approximate distance of 91 kilometers from McleodGanj and approximately 88 km from Dharamshala and the closest railway station that is narrow gauge can be found at Kangra mandir station. Additionally, you can take a taxi or take direct buses.
By Road
Kareri lake is accessible via McleodGanj (51 kilometers away from Kareri lake) or Dharamshala (51 kilometers of Kareri lake) and. When you leave New Delhi, the distance is about 490km to Dharamshala.You can travel overnight on Volvo buses or hire an auto taxi directly to Dharamshala.From Dharamshala you can hire taxis from locals to Ghera village, which is about 20km of Kareri Lake and from this village you can begin your journey to Kareri Lake. Bus Stop Pathankot