Camping in Rishikesh

Best Camping in Rishikesh
Best Camping in Rishikesh
Book @ ₹1800
Rating 4.5 – Review 237
Package Includes:
  Stay at Swiss tents/Alpine tents with attached toilet  Welcome  Breakfast Lunch Dinner
  Bonfire Snacks  Morning and Evening Tea Adventure Activities: Rappelling, Flying Fox, waterfall trek, and more Day Treks (if planned / transport extra) Bonfire and Music Outdoor & Indoor Games
Rishikesh Camp Booking
[wpforms id="6424″]
Facilities:
Beautiful bamboo/parachute restaurant offering multi-cuisine
Campsites are located adjacent to the motor-able road
 Well-built attached bathrooms with English toilet seats
The facility of dome tents for adventure freaks
Separate toilets and bathrooms are also available for large groups
Hot water on request in camps. Geyser in Lodge.
Activities:
Tyre Bridge
Burma Bridge
Trekking
Double Rope
*activities totally depend on weather conditions
Meals included
* No charge for child up to 5 years. 50% charge for child 6-12 yrs. Full charge for child above 12 years
*Cancellation Policy for Reservations: 100% refund in case of cancellation 30 days before arrival date. 50% refund in case of Cancellation 15 days before arrival date. No refund in case of Cancellation within 14 days of arrival date. No refund in case of cancellation because of weather or roadblocks
Camping tours
Best Camping in Rishikesh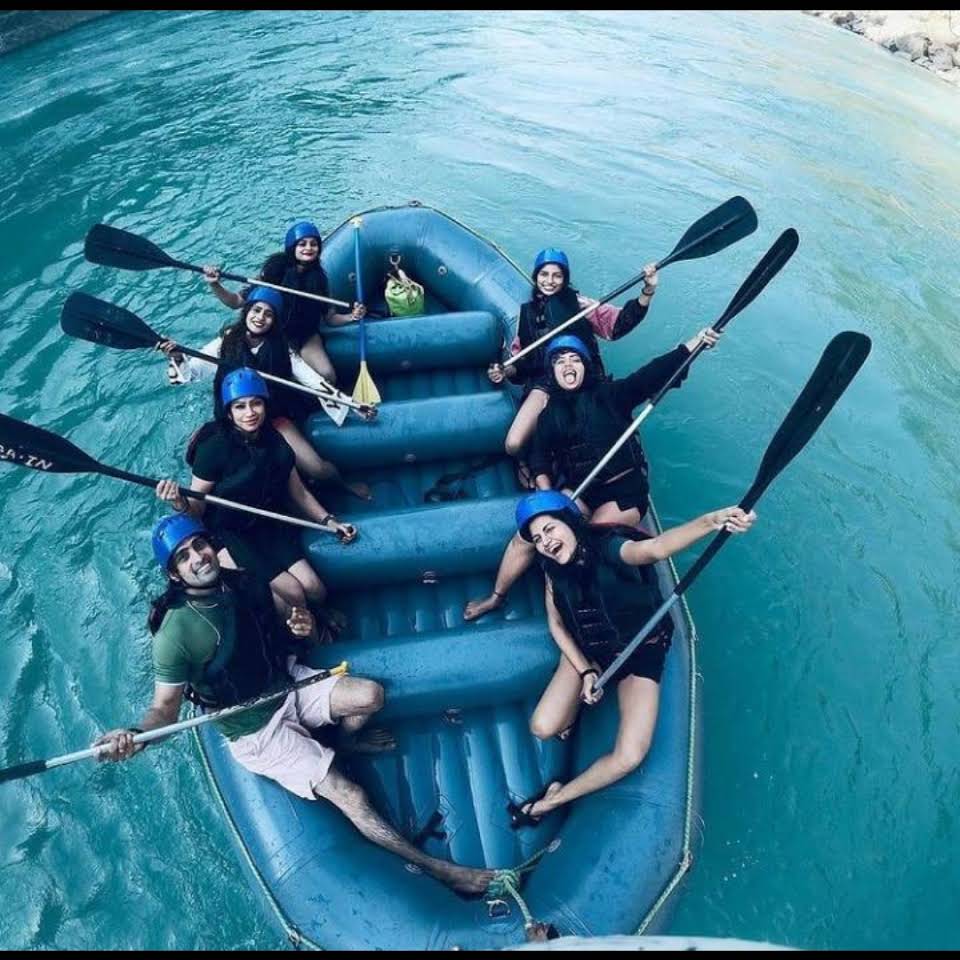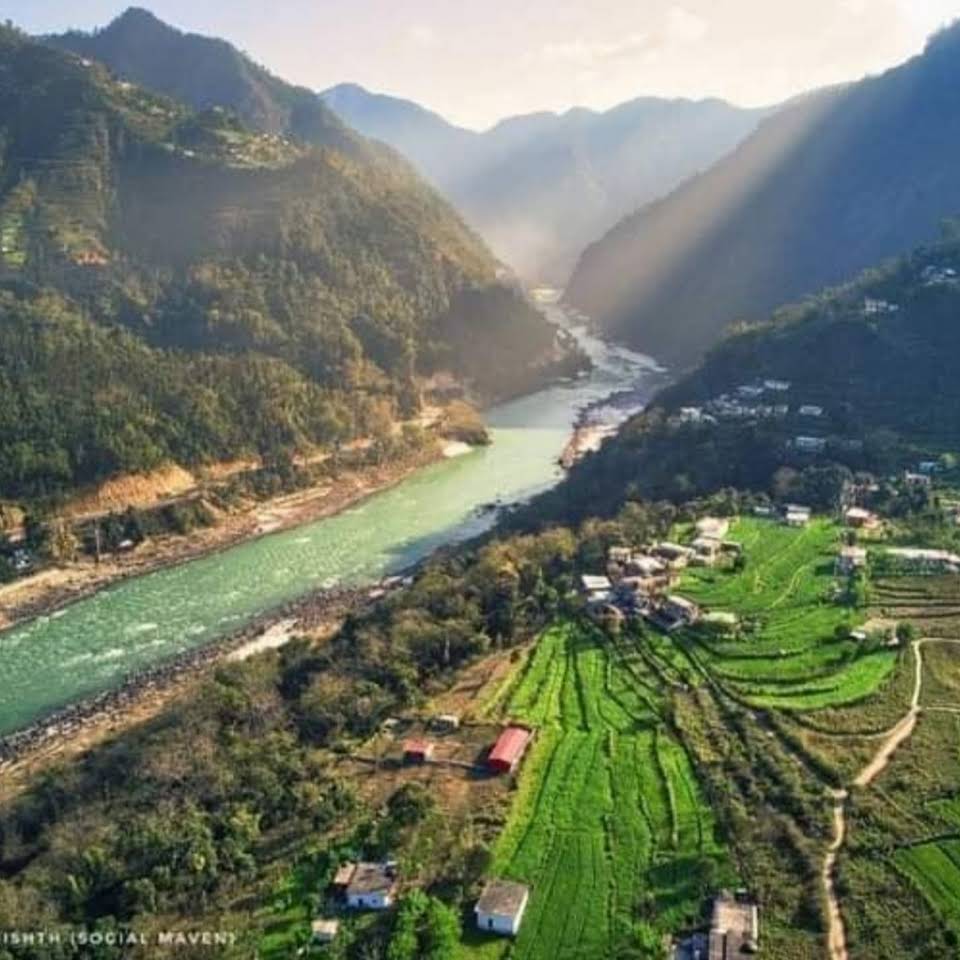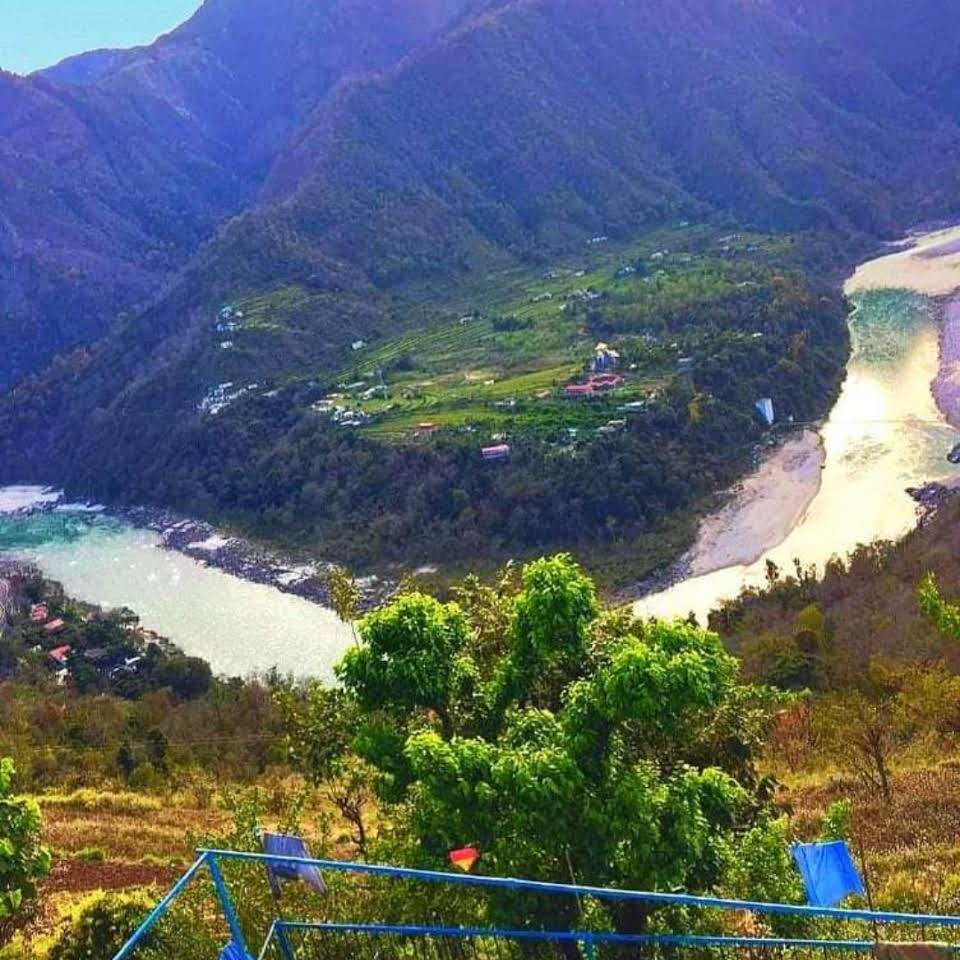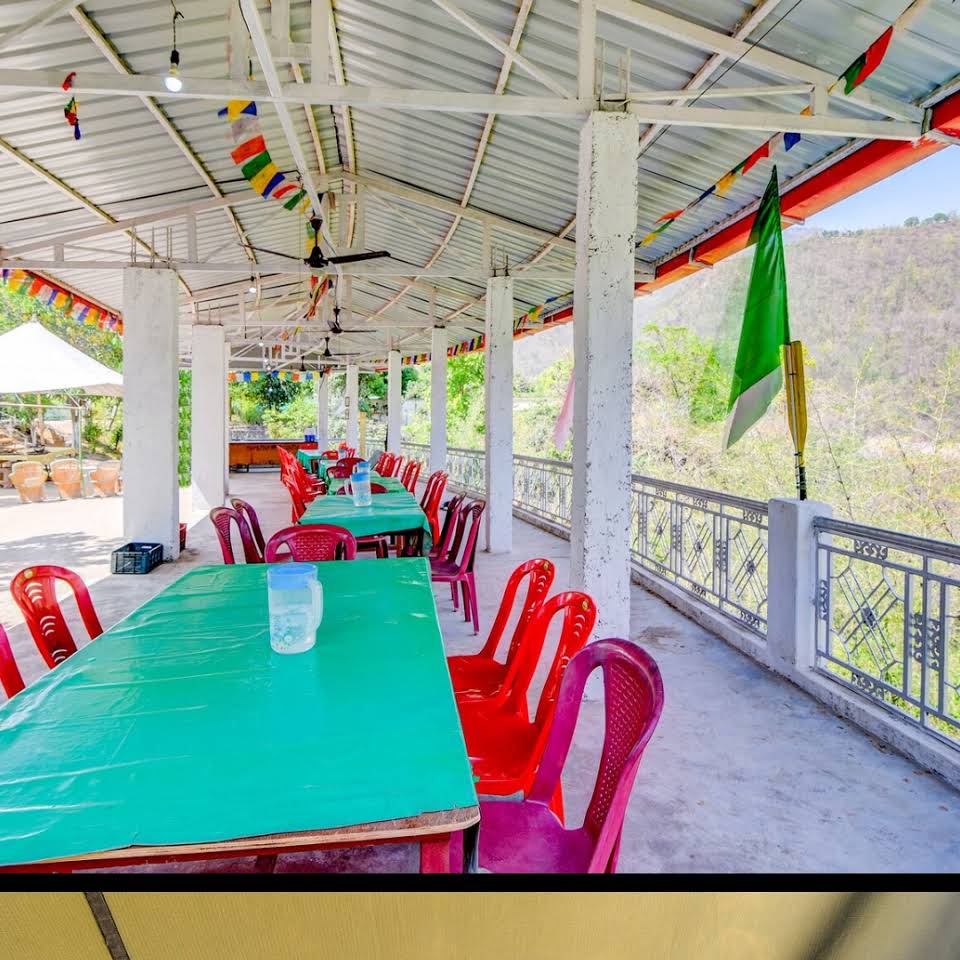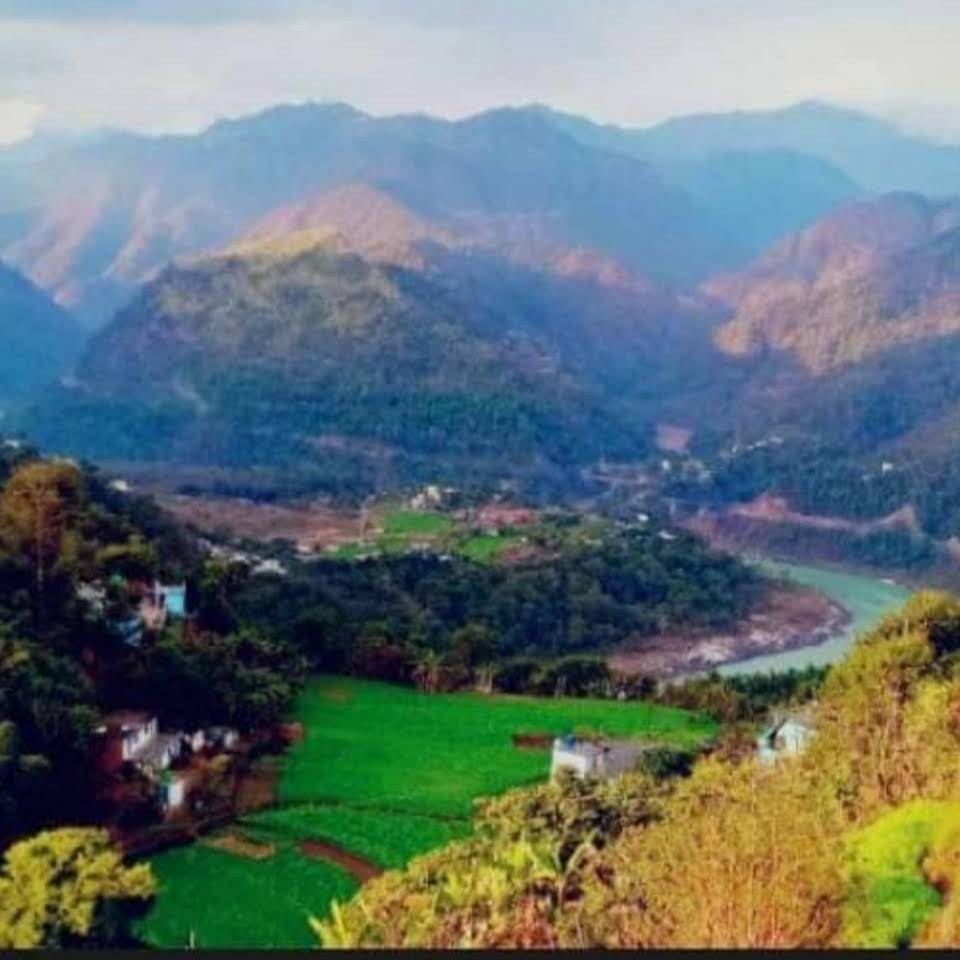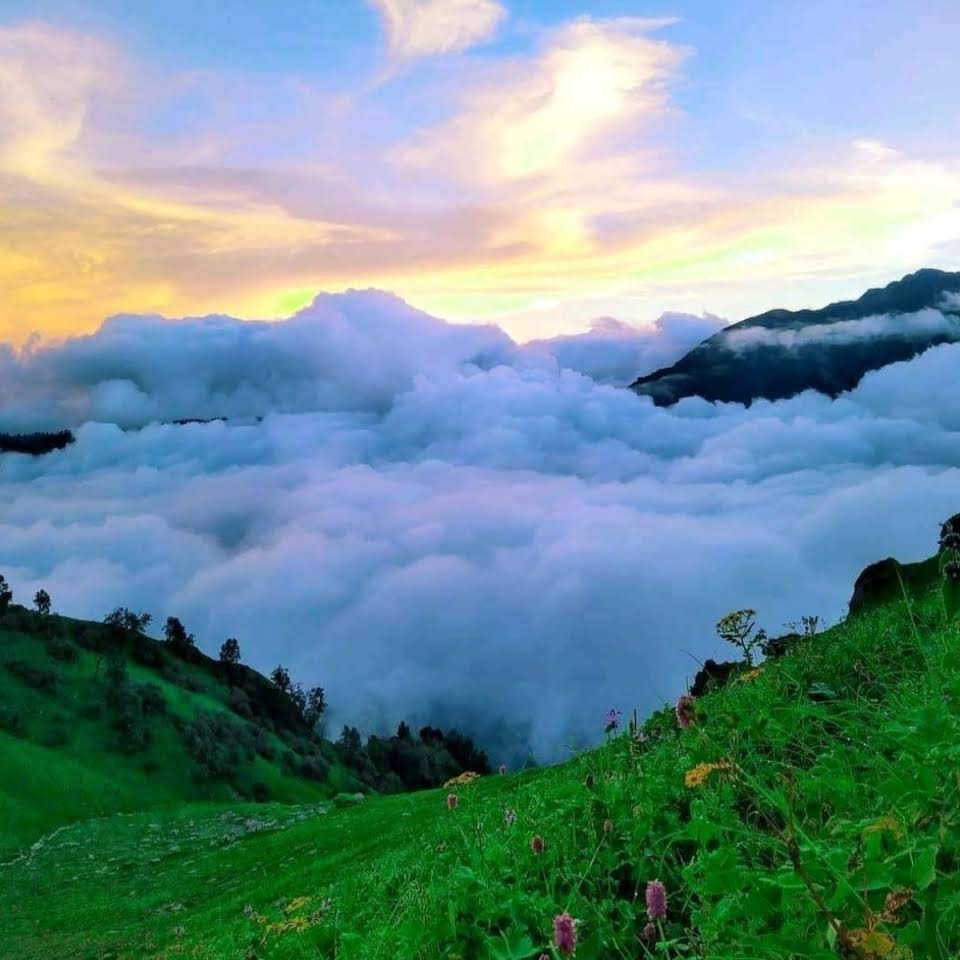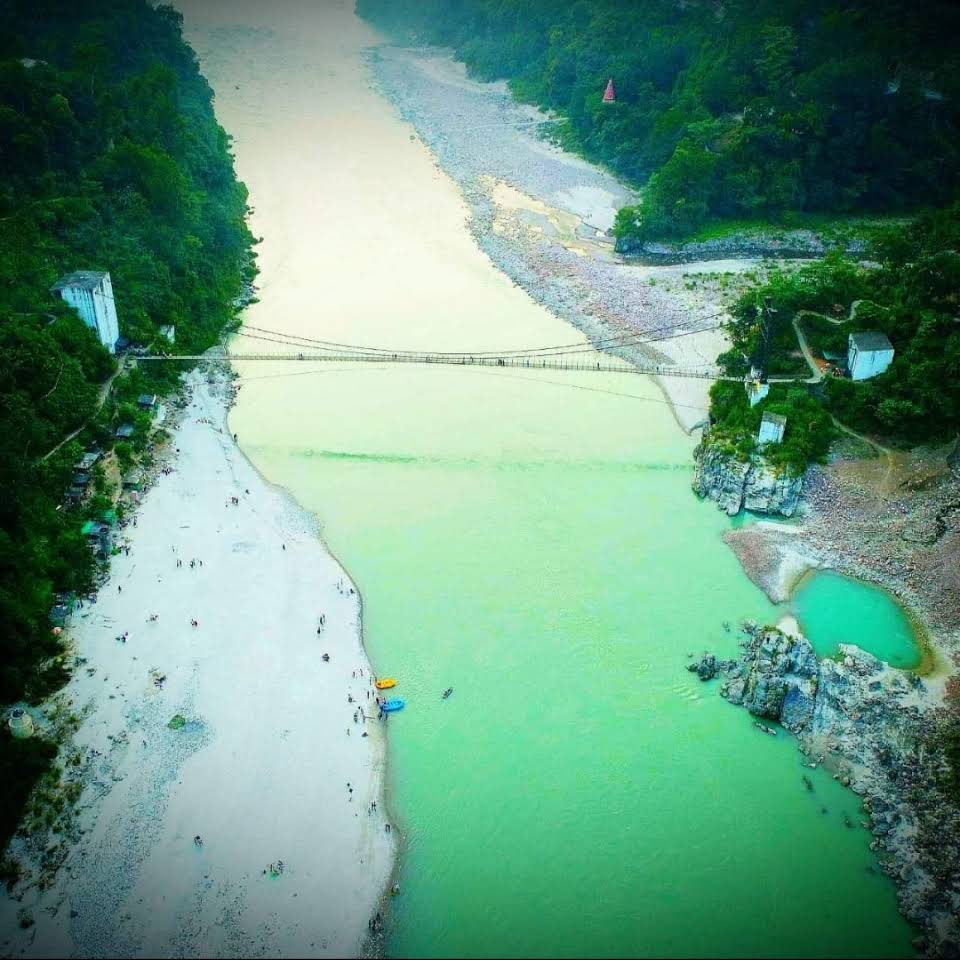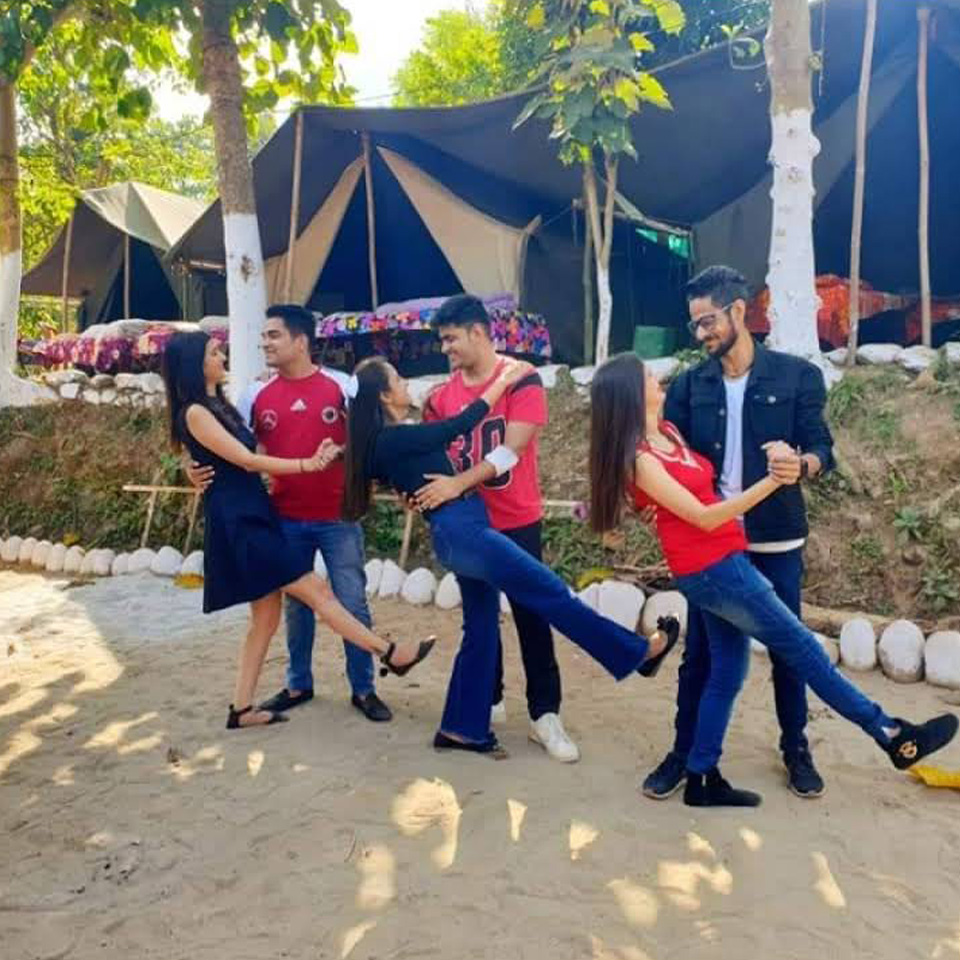 Previous
Next
Located at the foothills of the Garhwal Himalayan Range, Rishikesh is nothing short of heavenly. It is a town that is thronged by people who seek religious routes, want a taste of culture or simply want to experience that adrenaline rush. It is a town of contrasts with traditional yoga ashrams and also modern day adventure experiences like rafting. Therefore, no matter who it is that visits this town, they will not go back with dull memories. Rishikesh is called the rafting capital of India. The perfect waters of the River Ganga flow through the city creating the right ebbs and flows that you can enjoy as a rafter. Camping in Rishikesh
Camping in the lap of nature
If you plan to take a river rafting trip in Rishikesh, you have some of the most interesting stay and camping options. You can stay close to your rafting site in bright and colorful tents. These tents provide the best view of the Ganges flocked by gorgeous flora and fauna.
The rafting packages provide tents that are self-sufficient with comfortable beds, carpeted floors, towels, mirrors, light, fan and just about everything you need. And, if you are looking for fancy options, you can choose from different styles of camps such as a contemporary design or a Mediterranean one.
The food that you will receive as a part of the package is extremely nutritious and comes straight to you from the kitchen. The only disadvantage is that you do not have access to power, save for the lights and fans provided. Well, with the busy schedules that people have in the modern times, it is a good idea to cut off completely and enjoy some time with nature.
Rafting Rishikesh ensures that the rafting packages provided to each client excels in comfort. They security of each client is ensured with excellently trained staff. The camping site is fully fenced to make sure that you are safe from insects, snakes and other wild visitors. In fact, the immaculate security record makes It is one of the pioneers in providing rafting packages Rishikesh. Camping in Rishikesh
The rafting experience
The first priority as mentioned above is safety. The rafting trips are led by a team of experts that contain naturalists, mountaineers, rafters and trip leaders. Each expert has several years of experience in his or her respective field related to rafting in Rishikesh area.
Most of the experts have great experience in the Advance Mountaineering districts that makes them capable of handling large groups of rafters. The suppliers and travel advisors have been chosen to make sure that every rafting package that you select is economically reasonable while allowing you to have the time of your life and go back home with one of the most incredible experiences. Rafting in the River Ganges running through Rishikesh is considered an experience of great esteem. Wading through the tough waters of the gushing rivers is certainly the adrenaline rush that every adventurer seeks. Camping in Rishikesh
While keeping this in mind, experts ensure that all the rafting equipment is of high quality and that it is maintained in perfect condition. You will also receive high quality life jackets and helmets to keep you safe in case of an up-turn. Every raft is accompanied by a team of highly skilled rafters to make sure that you are able to have fun and also that you feel the sense of security. If you have a group of friends or you want to plan a unique family trip, then a rafting package in Rishikesh is one of the best options available to you.
It is definitely one of the most uplifting experiences, making you feel completely relaxed. The mind is revived and refreshed as you get to spend a lot of time introspecting and becoming one with nature. Several rafters come back to pursue courses in rafting because of the exciting first time experience. The best time to plan a rafting trip in Rishikesh is between February and June. The second season opens from September to December. Avoid planning a trip during the monsoons as the levels of the water raise rapidly and in most places the rafting sites are shut. This is between the months of July and August. Camping in Rishikesh
RIVER RAFTING POINT & PACKAGES IN RISHIKESH
Brhampuri to Rishikesh (1-2 Hrs/ 10 Kms)Rapid Category – Grade I, Cost Per Person:- Rs 350/-
Shivpuri to Rishikesh (2-3 Hrs/ 16 Kms ) Rapid Category – Grade I & II, Cost Per Person:- Rs 550/-
Marine Drive to NIM Beach Rishikesh(4.5-5 Hrs/24 Kms) Rapid Category – Grade I, II & III, Cost Per Person:- Rs 750/-
Byasi to Rishikehs (5-6 Hrs/ 28 Kms) Rapid Category – Grade I, II, III & IV, Cost Per Person:- Rs 1000/-
Kaudiyala to Rishikesh (7-8 Hrs/ 34 Kms) Rapid Category – Grade I, II, III & IV, Cost Per Person:- Rs 1500/-
Rapid Category Detail:-
Grade 1 : Easy, small waves. No obstacles.
Grade 2 : Moderate difficulty with clear passages.
Grade 3 : Difficult, high irregular waves, narrow passages require precise maneuvering.
Grade 4 : Difficult, powerful waves. Very precise maneuvering required.
Grade 5 : Extremely difficult, violent, highly congested. Water Grade 2/3 in Brahmpuri, Shivpuri Water Grade 2/3 Plus, Marine Drive 3/4 Plus and Kaudiyala 4 Plus.
Terms & Conditions:-
Minimum 8 people required.
Person who have high blood pressure & water fobia. They are suggested not to do rafting.
Main Attractions Are:-
Ganges River Rafting
Rishikesh Rafting Guide
Rishikesh Camping Guide
Weekend Tour Packages
Adventure Activities
Things to Carry
For Traveling – Try to be as light as possible.
Torch (optional)
Common Medicine (Crocin, Disprine etc.)
Prescribed Medicine (BP, Diabetes and Asthma)
Mobile + Charger
Toiletries.
Warm Clothes (Nov to Feb)
Shoes for trekking.
T- Shirt, Bermuda & Floaters for rafting
Rishikesh River Rafting & Camping Season
Best Time and Season for camping & River Rafting in Rishikesh:
Rishikesh Rafting Season: 15st September to 30th June.
Rishikesh Riverside Beach Camping Season: 15st September to 25th June.
Rishikesh Jungle Camping Season: All year round