10 Must-See Summer Destinations in India: Your Ultimate Travel Guide
Introduction
India has no shortage of amazing destinations that will make your summer vacation unforgettable. Whether you're looking for adventure, relaxation, or culture, there's something for everyone in this beautiful country. From the stunning landscapes of Ladakh to the pristine beaches of Andaman and Nicobar Islands, we've compiled a list of top 10 destinations that you must visit this summer in India. So get ready to explore and create some amazing memories on your next trip!
Leh, Ladakh
Leh, Ladakh is one of the top destinations to visit during summers in India. The picturesque landscape and the serene environment attract tourists from all over the world. Leh, being situated at an altitude of 11,562 feet above sea level gives a breathtaking view of snow-capped mountains.
The place offers various adventure activities like river rafting, trekking and mountain biking which are sure to get your adrenaline pumping. If you are looking for some peace and solitude then there are many Buddhist monasteries where you can meditate or simply enjoy the silence.
Leh also serves as a gateway to Nubra Valley which is famous for its sand dunes and double-humped camels. You can also visit Pangong Lake which is one of the highest saltwater lakes in the world.
Apart from natural beauty, Leh has a rich cultural heritage with influences from Tibetan Buddhism as well as Hinduism. You can witness local festivals like Hemis Festival and Ladakh Festival that showcase their culture through dance performances and traditional music.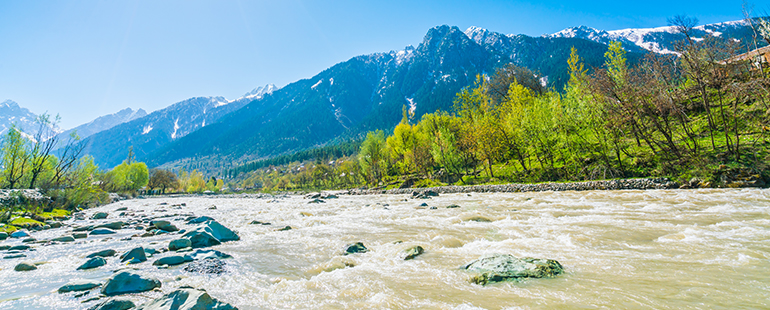 Leh-Ladakh should definitely be on your bucket list if you love adventure mixed with spirituality and nature's tranquillity.
Kashmir
Kashmir, also known as the "Heaven on Earth", is a destination that every traveler must visit at least once in their lifetime. This stunningly beautiful place offers breathtaking views of snow-capped mountains, serene lakes, lush green meadows and an overall peaceful environment.
One of the main attractions in Kashmir is the Dal Lake - a picturesque lake surrounded by gorgeous Mughal gardens. Visitors can enjoy a shikara ride or even stay overnight on one of the houseboats for a unique experience.
Another popular spot is Gulmarg - a winter wonderland famous for skiing and other adventure activities. In summers, it transforms into an ideal location for hiking and scenic walks amidst blooming flowers.
Srinagar, the capital city of Jammu and Kashmir, boasts many architectural marvels such as Hazratbal Mosque and Shankaracharya Temple along with plenty of local markets to shop souvenirs from.
Kashmir's natural beauty combined with its rich cultural heritage makes it one of India's most captivating destinations that should not be missed!
Nubra Valley
Nestled in the northernmost region of India, Nubra Valley is a picturesque destination that offers an exhilarating experience to tourists. Located in the Ladakh district of Jammu and Kashmir, it boasts awe-inspiring natural beauty with snow-capped mountains, crystal-clear water streams, and lush greenery.
One can reach Nubra Valley by crossing the highest motorable road in the world - Khardung La Pass. The journey itself is breathtaking as one passes through rugged terrain and captivating landscapes.
The valley is famous for its unique sand dunes where visitors can enjoy camel rides while soaking up the serene ambiance. The Diskit Monastery located here is also worth visiting as it houses a 32-meter tall statue of Maitreya Buddha.
Apart from scenic vistas, Nubra Valley also offers adrenaline-pumping adventures like trekking, camping, river rafting and mountain biking. It's a perfect getaway for nature lovers seeking tranquility amidst pristine surroundings.
Nubra Valley should definitely be on your bucket list if you're planning a trip to India this summer!
Spiti Valley
Nestled in the Himalayan Mountains, Spiti Valley is a remote and picturesque destination that offers breathtaking views of snow-capped peaks, crystal-clear streams, and ancient monasteries. The valley is located in the northern Indian state of Himachal Pradesh and can only be accessed via treacherous roads that wind through high-altitude passes.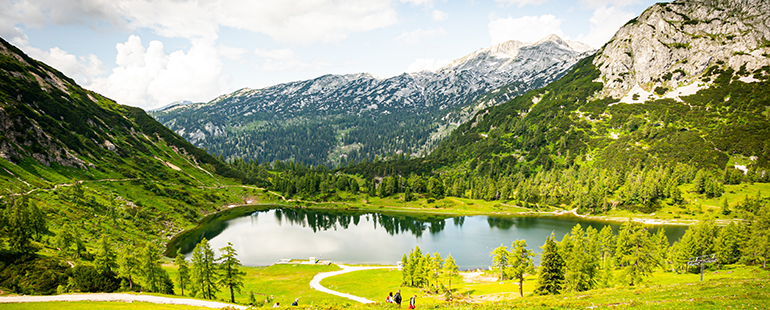 Despite its rugged terrain and extreme weather conditions, Spiti Valley attracts adventure seekers from all over the world who come to hike its rugged trails or simply soak up its serene atmosphere. The valley is home to several Buddhist monasteries that have been standing for centuries and serve as a spiritual retreat for visitors seeking peace and enlightenment.
One of the best times to visit Spiti Valley is during the summer months when temperatures are mild enough to enjoy outdoor activities such as camping, trekking or mountain biking. Visitors can also indulge in local cuisine like Thukpa (noodle soup) or Momos (dumplings), which are hearty meals designed to keep you warm in cold weather.
Whether you're an adventure seeker looking for an adrenaline rush or someone seeking solace amidst nature's beauty, Spiti Valley has something unique to offer everyone who visits this hidden gem in India's majestic Himalayas.
Rishikesh, Uttarakhand
Rishikesh, located in the northern state of Uttarakhand, is a beautiful destination that should be on every traveler's bucket list. Known as the "Yoga Capital of India," Rishikesh offers visitors a chance to experience spirituality and serenity.
The city is situated at the foothills of the Himalayas and is surrounded by lush green forests and scenic beauty. It is also famous for its adventure sports such as white-water rafting, bungee jumping, kayaking and trekking.
One can attend yoga classes or meditate in one of the many ashrams located here. The Beatles Ashram is a must-visit place for all fans since this was where they learned transcendental meditation from Maharishi Mahesh Yogi.
There are several temples worth visiting too such as Trimbakeshwar Temple, Neelkanth Mahadev Temple and Lakshman Jhula which has an interesting history attached to it.
Rishikesh also hosts various festivals throughout the year including International Yoga Festival, Ganga Dussehra, Teej Festival and more!
Rishikesh offers an escape from mundane life into nature's lap with spiritualism blended seamlessly within it.
Hampi, Karnataka
Hampi is a historical and culturally rich destination located in Karnataka, perfect for summer holidays. The city was once the capital of the Vijayanagara Empire and boasts of mesmerizing ruins, temples, and boulders scattered across its landscape.
One can witness the grandeur of Hampi's past by visiting Virupaksha Temple or Vittala Temple Complex that showcases intricate carvings depicting stories from Hindu mythology. Other must-visit places include Lotus Mahal, Elephant Stables, Hazara Rama Temple among many others.
Apart from its architectural beauty, Hampi offers unique experiences like Coracle rides on Tungabhadra River or trekking to Matanga Hill for panoramic views of Hampi. One can also indulge in shopping at local markets that sell antique jewelry pieces and handmade crafts.
With pleasant weather during summers and numerous sightseeing options available, Hampi should definitely be on your travel list this year!
Goa
Goa is a beach lover's paradise that offers an amazing blend of sun, sand and sea. This popular holiday destination in Western India is known for its laid-back vibe, lively culture, and scenic beauty. The state boasts some of the most beautiful beaches in India that are perfect for relaxing and unwinding.
If you're looking to party hard or simply relax on the beach with a book, Goa has something to offer for everyone. From the famous Baga Beach to the serene Palolem Beach and everything in between, there are plenty of options available here.
Apart from soaking up the sun at one of its many beaches, Goa also offers plenty of opportunities to indulge in water sports such as jet skiing, parasailing and banana boat rides. If you're interested in exploring its rich history and culture then head over to Old Goa where you can find several ancient churches like Basilica de Bom Jesus which is a UNESCO World Heritage site.
The nightlife in Goa is another major attraction that draws visitors from all over India as well as abroad. With numerous bars, clubs and pubs serving delicious food along with drinks until late hours; this place never sleeps! So if you want to party hard till dawn or just chill out listening to music watching people go by then Goa should be on your list!
Kerala
Kerala, also known as God's Own Country, is a tropical paradise in southern India. This coastal state is famous for its serene backwaters, pristine beaches, and lush greenery. One of the best places to visit in Kerala is Alleppey or Alappuzha where you can experience the true beauty of backwaters by taking a houseboat ride.
Another must-visit destination in Kerala is Munnar, which is located in the Western Ghats. Munnar offers breathtaking views of tea plantations and has many trekking trails to explore. The hill station of Wayanad is another popular tourist spot that boasts stunning waterfalls and wildlife sanctuaries.
For those who want to relax on the beach, Kovalam Beach near Trivandrum and Varkala Beach are ideal destinations with their golden sands and clear waters. If you're looking for an adventure-filled getaway then head over to Thekkady where you can go bamboo rafting or take a jungle safari through Periyar National Park.
One cannot leave Kerala without experiencing its unique cuisine which includes spicy curries made with coconut milk and seafood dishes such as fish curry served with rice or appam (rice pancakes). And finally, make sure to watch traditional dance performances like Kathakali or Mohiniyattam which showcases the rich culture of Kerala.
Andaman and Nicobar Islands
Andaman and Nicobar Islands are a group of over 500 islands located in the Bay of Bengal. This tropical paradise is known for its stunning beaches, crystal-clear waters, and diverse marine life.
One of the most popular attractions on Andaman Island is the Cellular Jail National Memorial. This historical site was used as a prison during India's struggle for independence, and visitors can learn about its dark past through guided tours.
Another must-see destination on the islands is Radhanagar Beach. Often included in lists of the best beaches in Asia, it boasts pristine white sand, turquoise waters, and breathtaking sunsets.
For those who love adventure activities such as scuba diving or snorkeling, Havelock Island offers some amazing opportunities to explore underwater treasures like coral reefs and colorful fish species.
The islands also have an interesting mix of cultures due to their location at the crossroads between Southeast Asia and South Asia. Visitors can enjoy traditional dance performances by local tribes or sample delicious seafood dishes that blend Indian spices with Southeast Asian flavors.
Andaman and Nicobar Islands offer a unique vacation experience that combines history, culture, nature and adventure all in one place.
Mumbai
Mumbai, also known as the city of dreams, is a bustling metropolis that never sleeps. It's a melting pot of different cultures and traditions, making it one of the most diverse cities in India. From iconic landmarks like the Gateway of India to vibrant street markets and delicious local cuisine, Mumbai has something for everyone.
One must-visit attraction in Mumbai is Marine Drive, which is also known as the Queen's Necklace due to its stunning views at night. The beach promenade stretches along the Arabian Sea and offers breathtaking sunset views that should not be missed.
Another popular spot in Mumbai is Elephanta Caves - an ancient rock-cut cave temple located on Elephanta Island just off the coast of Mumbai. It's a UNESCO World Heritage Site with intricate carvings depicting Hindu mythology.
For those interested in history and culture, there are several museums worth exploring such as Chhatrapati Shivaji Maharaj Vastu Sangrahalaya (formerly known as Prince Of Wales Museum), Mani Bhavan Gandhi Museum or Dr Bhau Daji Lad Mumbai City Museum.
In addition to sightseeing, visitors can indulge in some authentic street food like vada pav or pav bhaji at any of the local eateries scattered throughout the city. Shopping enthusiasts can explore colorful bazaars like Crawford Market or Colaba Causeway for everything from traditional crafts to trendy clothing.
Mumbai offers an unforgettable experience with its unique blend of modernity and tradition that will leave you wanting more!
Conclusion
India is a diverse country with many beautiful destinations to visit during the summer. From the tranquil backwaters of Kerala to the rugged terrain of Leh-Ladakh, there's something for every type of traveler.
If you're looking for adventure and stunning landscapes, Spiti Valley and Nubra Valley are must-visit destinations. For those seeking peace and tranquility amidst nature, Kashmir and Rishikesh offer picturesque views and spiritual experiences.
Hampi offers a glimpse into ancient Indian history while Goa promises sun-kissed beaches and vibrant nightlife. Andaman & Nicobar Islands are perfect for water sports enthusiasts or those who want to relax on pristine beaches.
Mumbai is a city that never sleeps but is also home to some iconic landmarks like the Gateway of India and Marine Drive.
So pack your bags, grab your sunscreen, put on comfortable shoes, and get ready to explore these amazing destinations this summer!
Frequently Asked Questions (FAQs)
Q: What are the top attractions to visit in Leh, Kashmir?
A: The top attractions in Leh, Kashmir include the stunning Pangong Lake, Nubra Valley, Magnetic Hill, Shanti Stupa, and Leh Palace.
Q: What makes Nubra Valley a must-visit destination?
A: Nubra Valley is known for its breathtaking landscapes, sand dunes, and the opportunity to experience a double-humped camel ride. It also offers a unique blend of Tibetan and Ladakhi culture.
Q: What are the highlights of Spiti Valley?
A: Spiti Valley is famous for its rugged and picturesque landscapes, ancient monasteries, high-altitude lakes, and thrilling adventure activities such as trekking and mountaineering.
Q: Why is Rishikesh popular among tourists?
A: Rishikesh is renowned as the "Yoga Capital of the World" and offers a spiritual retreat with numerous ashrams and meditation centers. It is also a gateway to the Himalayas and a popular spot for river rafting.
Q: What makes Hampi a historically significant destination?
A: Hampi is a UNESCO World Heritage Site known for its ancient temples, ruins, and architectural marvels that date back to the Vijayanagara Empire. It is a haven for history and culture enthusiasts.
Q: Why is Goa a popular tourist destination?
A: Goa is famous for its beautiful beaches, vibrant nightlife, water sports, Portuguese architecture, and delicious seafood. It offers a perfect blend of relaxation, adventure, and cultural experiences.
Q: What are the highlights of Kerala?
A: Kerala is known for its serene backwaters, lush tea and spice plantations, wildlife sanctuaries, Ayurvedic treatments, and captivating cultural traditions such as Kathakali dance performances.
Q: Why should I visit the Andaman and Nicobar Islands?
A: The Andaman and Nicobar Islands are renowned for their pristine beaches, crystal-clear waters, coral reefs, and incredible marine biodiversity. They offer excellent opportunities for diving, snorkeling, and beach relaxation.
Q: What are the top attractions to explore in Mumbai?
A: Mumbai, the bustling metropolis, is famous for iconic landmarks like the Gateway of India, Marine Drive, Elephanta Caves, and the vibrant street food culture. It is also the center of India's entertainment industry.
Q: What is the best time to visit these destinations?
A: The best time to visit Leh, Kashmir, Nubra Valley, Spiti Valley, Rishikesh, Hampi, Goa, Kerala, Andaman and Nicobar Islands, and Mumbai may vary. However, generally, the summer months (April to June) are pleasant for most destinations, while the winter months (October to February) offer unique experiences like snowfall and winter sports in some regions.
See Also