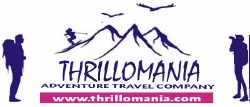 Triund Trek
Snowline Trek Price ₹1300
Laka Trek Price ₹1300
Kareri Lake Trek Price ₹1300
Triund Trek Booking Online
Kheerganga Trek Cost ₹1000
Kasol Camp Cost ₹800
[wpforms id="2350″]
We assure you good quality service
Check 1253 GOOGLE Reviews
TOP 10 DESTINATIONS ENROUTE TRIUND TREK
| S.No | Destinations | Famous for |
| --- | --- | --- |
| 1 | Gallu Mata Temple | Pilgrimage |
| 2 | Bhagsu Waterfall | Nature, Adventure |
| 3 | Bhagsunag Temple 5000 Years Old | Pilgrimage |
| 4 | Tibetan Museum | History, Art |
| 5 | Gyuto Monastery Tibetan | Culture, History, Pilgrimage |
| 6 | Naddi View Point | Nature, Adventure, Serenity |
| 7 | Guna Devi Temple | Pilgrimage |
| 8 | Dal Lake | Nature, Photography |
| 9 | St. John in The Wilderness | Church |
| 10 | Kalachakra Temple | Pilgrimage |
Price 1000 – 1500
Highlights
Primary Activity-Trekking
Secondary Activities– Camping and Sight seeing
Starting point– McLeodganj,Himachal Pradesh
Ending point– McLeodganj,Himachal Pradesh
No. of Days– 2
No. of Nights– 1
Endurance– Medium
Best time to visit– March to December except monsoon
Complete Package from Delhi By Car
Delhi – Mcleodganj – Delhi
| Vehicle | No of Persons | Price |
| --- | --- | --- |
| Crysta | 6 | 24300 |
| Innova | 6 | 23300 |
| Ertiga | 6 | 22300 |
| Dzire | 4 | 18300 |
| Tempo Traveller | 12 | 38300 |
"Triund Trek is a true heaven surrounded by spell-bounding Dhauladhar Range and panoramic landscape."
Triund trek is one of the highly explored treks that add thrill to your weekends. Settled in the lap of the Dhauladhar range and 18 km from Dharamshala, it provides a mesmerizing view of Kangra valley and snow-capped Dhauladhar ranges. If you are a beginner and love trekking, then Triund trek is perfect for you as it is an easy mountain trek. This trek is famous for its short length and sloped paths.
Walking through the path and taking note of beautiful bird chirpings that come from the rhododendron and oak trees make Triund trek a pleasure for bird lovers.
One can visit for this trek on weekdays or weekends depending on their interest. For peace lovers weekend is the best option, and for people lovers, weekdays are the best. Being well connected from Dharamshala or Mcleodganj, this exaggerating trek attracts a large crowd every year. Spectacular views of nature at different points of the day reflect the true beauty.
Anyone can get lost in the aroma flows in the air and music of nature, but it is impossible to lose the way on the trek. Our complete guide will help in answering all your queries.
Best Time
Trek is open throughout the year March to June is best, when the weather is pleasant. These months offer delightful experience to the trekkers. The most spectacular Mountain View can we experienced in the months after monsoon. Also, December greets the trekkers with first spell of snow.
How To Reach?
Resides in close proximity to Dharamshala and Mcleodganj. The beginning point of the track is near Mcleodganj bus stand. You can reach the area through different means of transport and listed below:
By air: The nearest airport to reach is Gaggal Airport which is approximately 22 kilometres.
By rail: You can board trains from Pathankot railway station which is the nearest railway station to Mcleodganj.
By road: Tourists often catch Volvo buses to reach for trekking.
Accommodation
Activities
Guide
Meals
2 Days
1 Night
Please Fill This Form
MAIN ATTRACTIONS
Apart from adding thrills to your trip, Also offers a variety of breathtaking sights to tourists. The list of the following is given below:
A. The lofty Dhauladhar range:
The trek sits right in close proximity to the Dhauladhar range. The mountains cater to enchanting views from the top. The wondrous beauty of nature is sure to capture your heart. Along with this, you get to see Arthur's seat, Rifle Horn, and the Moon peak.
B. The luscious Pine forests:
Has a small section of trekking through the forests but this little segment has the most gorgeous paths all covered with huge pine and coniferous trees. Not only this, the forests are home to rhododendrons and oak trees.
C. The amazing sunset view:
The trekkers get to witness the beautiful sunset at the where the golden rays of sunlight fall gloriously over the mountain peaks in the pristine Kangra Valley.
D. Dharamshala:
A large number of tourists travel to Dharamshala every year to witness the beauty of its valleys and mountains. People from around the world visit Dharamshala to explore its Buddhist monasteries, tea gardens, Dalai Lama's temple, and the well-known Himachal Pradesh Cricket Association Stadium.
E. Bhagsu Nag Temple and Waterfall:
Bhagsu Nag Temple is a 5100 years old temple where it is believed that Lord Shiva had prevailed himself. This place offers serenity and peace to its visitors. The sacredness of this holy place will surely win your heart. Additionally, there is a mesmerizing waterfall adjacent to the Bhagsu Nag Temple that serves tranquility and composure to the tourists.
F. Naddi View Point
Another beauty that captures the hearts of the trekkers and tourists is the Naddi View Point. It is the best place to witness the awe-inspiring sunset. Also, this place offers authentic local delicacies which are too scrumptious to pass.
G. Bir Billing:
A splendid village located in the Joginder Nagar Valey of Himachal Pradesh, Bir billing is widely famous for its Tibetan refugee colonies, Buddhist monasteries, and adventurous activities like paragliding, trekking, camping, mountain biking to name a few.
H. Palampur:
Nestled in the Kangra Valley of Himachal Pradesh, Palampur is an enticing hill station. From Aromatic tea gardens to sparkling waterfalls, Palampur has picture-perfect sceneries to offer.
How Hard Is It To Complete Triund Trek?
Triund Trek is one of the easiest treks and is perfect for first time trekkers. It is filled with slopes and horizontal trails and since the distance between Mcleodganj and Trek is very short, the trek will not drain all of your energy. The first 6 kilometres of the trek can be easily covered by anyone, no matter what your experience in trekking is. After this, you will have 22 steep curves in your way and now the game of physical and mental strength comes into play. Also, the trekking experience will depend on the climatic conditions and the time of the year you choose to visit. Winters and freezing temperatures makes it difficult to complete the trek.
Experience the beauty of the panoramic Himalayan ranges, blooming valleys, crisp winds, wondrous sunsets on top. So what are you waiting for? Contact us, pack your bags and let's get trekking…
Frequently Asked Questions
Are we allowed to keep our backpack at Mcleodganj?
Yes, you can keep your luggage in your accommodation at Mcleodganj. You can carry a water bottle, camera in a day pack on the top.
Trekking usually starts at 10 am from the point near Mcleodganj bus stand. You have to reach the reporting site.
Will we also cover Lahesh cave and Laka glacier?
It is impossible to complete a visit to Lahesh cave and Laka glacier in 2 days and 1 night. It requires at least 2 days and 2 nights to cover the Trek with Laka glacier and Lahesh Cave.
Will we visit Bhagsu Nag and Snowline?
Yes, we will visit Bhagsu Nag and Snowline.
How much time does it take to reach hill from Mcleodganj?
It takes nearly 4 to 5 hours to finish the Triund Trek of 9kms from one side.
What is the best time for Trek?
Although this trek remains open throughout the year still there is a time when you can grab the best out of this trek. Plan your trek in the months from March to June(to avoid monsoon) or from the end of September to November(avoid freezing winters).
What is the best time to trek in the snow?
The best time to complete the Triund Trek in the snow is from January to March. You will encounter the season-best snow in this period.
Where do we need to reach to start the trekking?
You need to reach a location near Mcleodganj (bus stand). You will receive trek information in detail once you book with us.
Who will be responsible for the safety of trekkers?
Trekkers will be responsible for his or her safety. Trek guide will explain all the guidelines, but he won't be responsible for any loss and theft of luggage.
What is the difficulty level of trek?
It is an easy trek that offers moderate level difficulty. Even if you are a beginner and planning a trek, Triund Trek is best for you. Apart from this, difficulty level differs from person to person. Every person is not equally fit.
What amenities will you get during trek?
You will get various amenities like accommodation, an expert guide, and basic toilet facilities, etc. You will get everything in detail.
In how many hours will you reach Mcleodganj from Delhi?
By taking a Volvo bus, you can reach Mcleodganj in approximately 10 to 12 hours.
Can girls safely go for the trek?
Triund Trek is one of the famous treks among travelers. One can always see crowds of trekkers on this trail. So it is the best trek for girls and solo travelers too.
Is it possible to complete trek in one day?
Triund Trek is around 9kms trek that takes approx 5 to 6 hours to reach Triund hilltop. So, you can complete it in one day, but you should stay on the hilltop to watch the vibrant sunset and mesmerizing sunrise in the morning. So it is recommended to complete this trek in 2 days.
Is trek open for the travelers right now?
Triund Trek remains open for travelers across the year. Still, you should avoid trekking in monsoon and in freezing winters(December and January).
Can we visit trek on weekends?
You may be fond of trekking but may have doubt if it is possible or not. Triund Trek is the answer. You can plan for this trek on weekdays or weekends.
Itinerary
Day 1: Mcleodganj to Hill (4-5 hours of trekking)
Trekking is all about strength and determination. Trek is the easiest-trek, but it needs leg strength and energy to reach the top. It is an easy trek, and all you need is a will to be at the top. Begin your journey to be on top of Trek hill located at a height of 2875m. On the way, enjoy a sitting in the lap of nature. Experience the winning feel on reaching the top and relax your mind by listening to mesmerizing music sitting around the bonfire. On taking a tasty dinner, go to your accommodation for a night full of sweet dreams.
Note: before going to sleep, one must look at the spectacular landscapes of Dharamshala.
Day 2: Hill to Snowline and back to Mcleodganj (3-4 hours of trekking)
Start your day with aromatic tea and breakfast near your camp. Experience the cooling sensation and freshness in the air by wandering across your accommodation. Leave the place early in the morning for the Snow line located at a distance of 5kms approx. Spending some time at the Snow line left for McLeodganj in the afternoon.
Inclusions
Dinner on day 1 and breakfast on day 2

Accommodation on twin sharing basis at hill.

Sleeping bag
Exclusions
Transfer allowance from your location to Mcleodganj

Personal care items and soft drinks.

Anything that does not form part of the inclusions list above.
What to Pack?
A Day pack to carry a water bottle, camera, packed lunch, and personal clothing.

Trekking Shoes in which you can walk comfortably.

Sunscreen to avoid sunburn
Carry comfortable clothes like a loose T-Shirt and trousers.
Easyto carry woolen jackets to bear cold over hill.
Flip Flops slippers.
Sunglasses
Strong backpack
A torch
2pairs of socks
Water bottles
Photo ID proof
Walking poles
Medical certificate
Personal care medications
Best Tips To Keep In Mind For Trek
Take an Expert Guide
If you are a beginner for this trek, then find an expert guide or an experienced person. It will help you in safely completing the trek. Only an expert guide can explain the latest guidelines issued by the government. For example, the government banned night camping at hill to maintain eco-balance. So the only option left is guest houses under the forest department.
Start Practice As Soon As Possible
Before planning for this trek, start working on your strength and eat healthy food. Check whether your body is flexible enough to accept the changes of this trek. Develop an environment of trekking at your home and practice daily. It will work as a prevention from possible injury.
Purchase Comfortable Trekking Shoe
Comfort comes first when it comes to trekking to hill. Wearing comfortable shoes helps in completing the trek easily. Change your shoes immediately if you feel any discomfort that can not be avoidable. Avoid shoes that can cause blisters.
Keep at least Two-pair of Shocks.
Commonly, we forget to keep our favorite pair of shocks while backpacking. You are committing a mistake if you think comfortable shoes are enough to complete the Trek. So once you finalize the trekking shoe, pair up the right shocks with them. Check the material like fabric and necessary properties such as sweatproof and waterproof etc.
Develop Will power and Leg Strength Through Exercise
It is obvious that for an exciting trek, willpower and leg strength play a major role. Add bench press, squats, and other strength-building exercises to your daily schedule. Apart from leg strength, start working on willpower. Once you develop these elements, the Trek will become an exaggerating experience for you.
Practice Walking on Daily Basis
Every doctor suggests that walking is beneficial for our health. It keeps us physically fit and prepares us to map paths on the trek. Once you are a pro at walking, start practicing walking harder for trek. Develop an environment like Trek and become an excellent trekker.
Start Training with Backpack
If you think walking, exercising, and determination are enough, then let me tell you it is not. You will not get a complete idea of how trekking feels like. Whenever you practice walking, carry a backpack filled with the necessary trek items. Check how much weight you can lift comfortably.
Also, choose a backpack whose straps you can easily adjust while walking. After training, you will get used to carrying a backpack.
Start Using Walking Poles
The use of lightweight walking poles while walking reduces pressure on your legs and thighs. It works as an additional leg that distributes the weight of the entire body. Apart from this, it has multiple uses, For example, keeping aside the vegetation and many others.
Prevent Dehydration While Trekking
Water is the basic need of the human body. We have always been taught by our elders that keep water with ourselves. Trek drains all your energy and demands the correct fluid level in the body. Climbing up the hill results in increased breath, loss of fluid, and increased heartbeat. So, drinking the right amount of fluid helps in balancing all of the above results. Due to lifestyle changes, we forget to take enough water throughout the day. So keep your body hydrated by sipping a small amount of water at different time intervals throughout the day.
Develop Healthy Eating Habits
Your eating habits determine how long you will go. Your body demands more food when it comes to trekking up the hill. Practice eating a small and healthy meal at different points of the day. The best options to take on the trek are fruits that help in increasing your energy level. Avoid eating fried snacks and other unhealthy food items.
Examine Your Fitness
Fitness is the key to win against challenges that we encounter throughout the trek. You have to invest your valuable time and energy to reach the trekking point, and fitness makes it easier for you. Fitness allows you to squeeze out every drop of happiness and joy.
All the above tips will help you in getting a lifetime trekking experience.
Terms and Conditions
Cancellation and Refund Policy:
If cancellation is initiated 10days before the Trek date, a full refund will be processed except for transaction charges. If cancellation is initiated 9th to 3 days before the trek, 80% amount will be processed for a refund. If cancellation is initiated between 3 days to 0 days before the trek, no refund will be processed.
For more query email us at [email protected]
Disclaimer:
The Trek relies on good weather conditions. There may be circumstances when we need to cancel the trek due to bad weather conditions or unavoidable circumstances without any advance notice.
Different Meals Option at Hill Top
It is not possible to get many options in food at Triund hilltop. It takes a lot of effort to set up a restaurant and small tea stall on the hilltop. So the limited food shops you will get there sell at a higher cost. It is better to carry your food, energy-boosting fruits, and water to avoid dehydration. Keeping your water bottle helps in saving mountains from plastic waste. Also, bring back your plastic-waste with you in your backpack. Do not forget your responsibility towards mother Earth.
WIll the ATM be Available or Not?
Availability of ATMs is possible till Mcleodganj only. So keep the necessary cash while trekking up the hill.
Do We Get Mobile Signals at Trek?
You will enjoy full network coverage till Mcleodganj. Once you start the trek hilltop, you will feel some disturbance in the mobile connection. The motto of this Trek is to experience peace for a while. It is possible only when you will get disconnection from your mobile phone. You will be in the moment. Still, if you want to enjoy mobile connections, BSNL offers the best services.
Emergency Support
Hospital: Everything that challenges you comes with a negative side too. No doubt trekking gives us endless joy, it may turn into an emergency if not done with care. Dharamshala has taken all the measures to offer you a safe journey, still, every situation is not in our hands. So, the nearby hospital from your trek location is at approx 4 to 5kms named as Mcleodganj.
Apart from this, you can take support from Delek Hospital. It was founded in 1971 by the Tibetan community residing in Dharamshala
For nearby police stations, trekkers can connect to Mcleodganj police station.
Last but not least, the Emergency Response Support System(ERSS) started by Pan India helps in immediate assistance. You need to press and call on 112 only.
Why Should You Go For Trek Once In Your Lifetime?
Hill is famous as the heart of Dharamshala or Mcleodganj, located at a distance of approx 9kms. This trek provides a spectacular landscape of snow-covered Dhauladhar ranges and Kangra Valley. A beautiful trek enclosed by forest and best for all age groups makes it a perfect reason to explore at least once in a lifetime.
Other Reasons To Explore
Time: you need 1 night and 2 days for this trek.
Distance: 10 km from McLeodganj (7 km to Bhagsu village and 3 km to Triund).
Elevation: 2,850m over sea level
Time Takes: for an average person, it takes 4 to 5 hours (one side).
Beautiful Picture Points: you can take endless selfies and Snapshot at different points.
Watching Stars: views of stars from Top generate an adrenaline rush inside you. It makes you spellbound.