Temples

Temples
Bhagsunag Temple, Dharamshala
Temple of god Shiva situated around 2 km from McLeodganj Bazaar. Constructed by 1 GR by around 1800 century and then worshipped majorly by 14 Gukha platoon villages in Dharamshala. Very next to Bhagsunag temple is a water fall, one of the major tourist attraction spot in Dharamshala.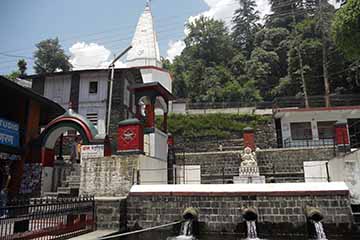 Kunal Parthi Temple, Dharamshala
This temple is dedicated to Goddess Kalpeshwari, and is located 3 km from the Kotwali Bazaar. It's a believed that a part of Goddess Sati, skull, fell here when Lord Shiva was carrying the charred body of the Goddess, and hence the name of the temple.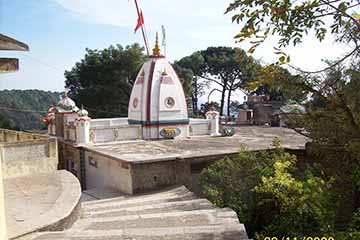 Chamunda Temple, Dharamshala
This temple is located around 15 km from Dharamshala on the right bank of river Baner on the Mandi-Pathankot highway. According to mythology, Goddess Kali killed the demons Chand and Mund at this place.